Secure the perfect home away from home with our quality accommodation in Singapore. Enjoy a worry-free stay with our budget-friendly serviced apartments.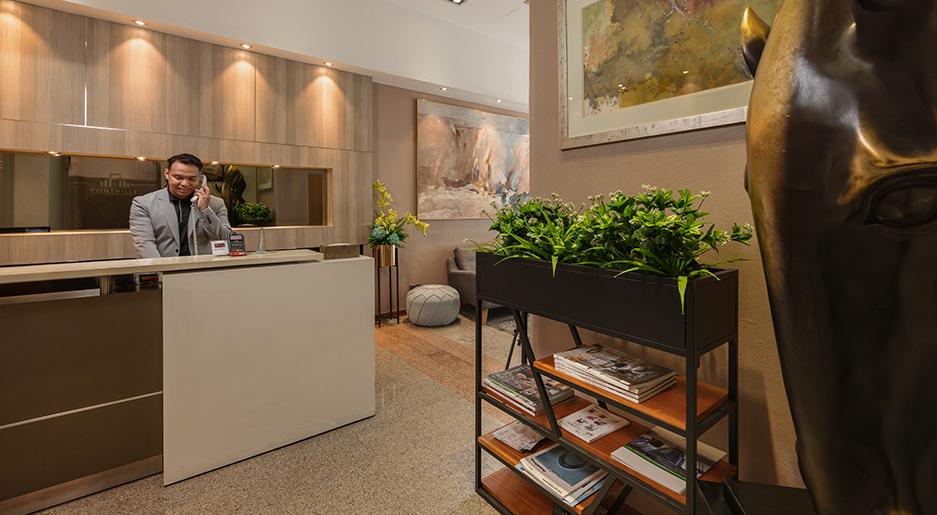 FRONT DESK
As you enter Fortville, be greeted by our friendly staffs at our 24-hour front desk that are ready to serve you.
Management Office
Do you have any concerns or requests about accommodations? Management office is open from 9a.m. to 5p.m. (MON-SAT except public Holiday).
Need a document urgently? Fret not as we provide printing and scanning services during office hours as well!
Guest Lounge
Relax in our inviting lounge, which has a huge collection of journals, magazines, and novels to choose from. To keep you up to date on the latest news, we have a daily newspaper, a television and free Wi-Fi. Why not receive your visitors here, right?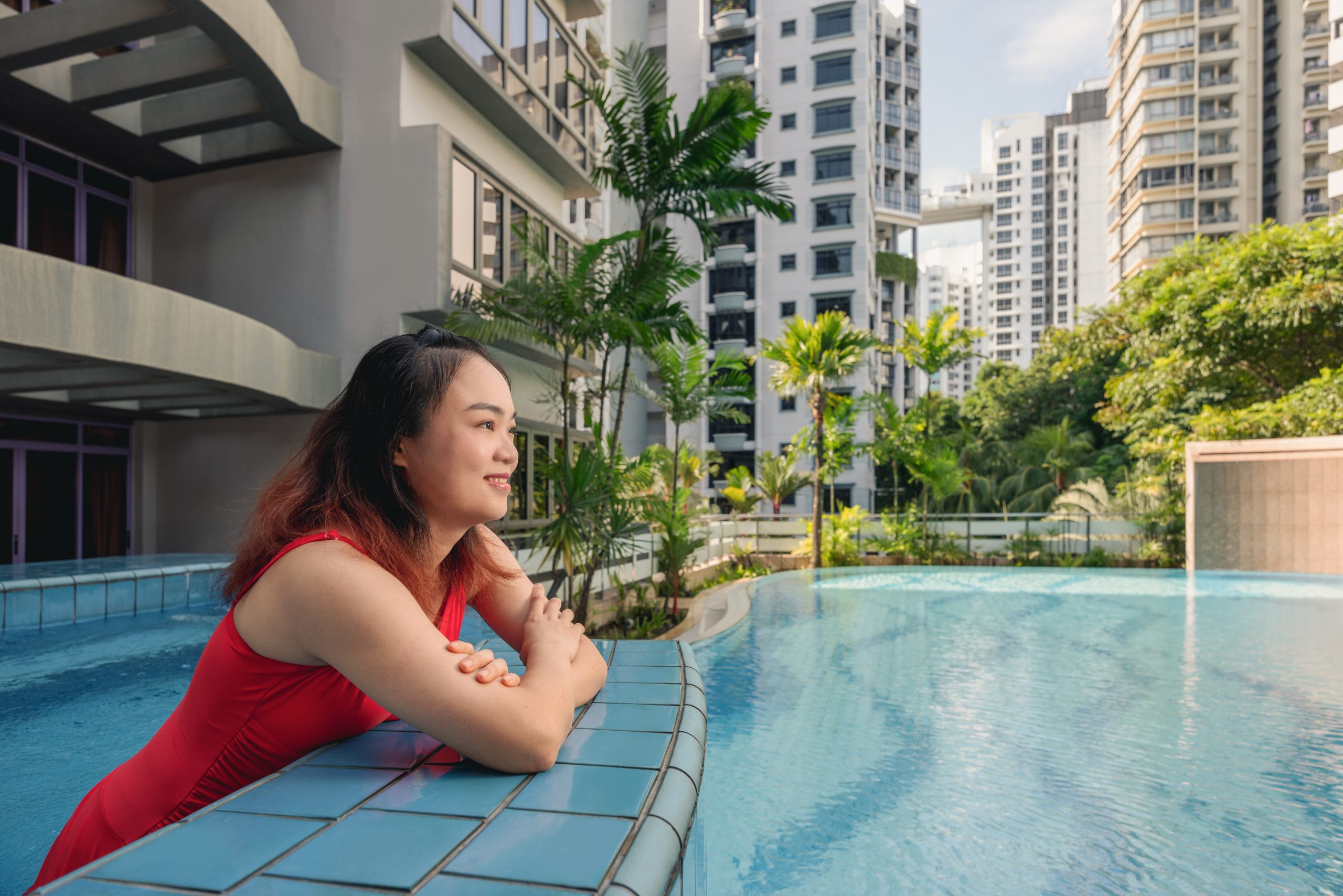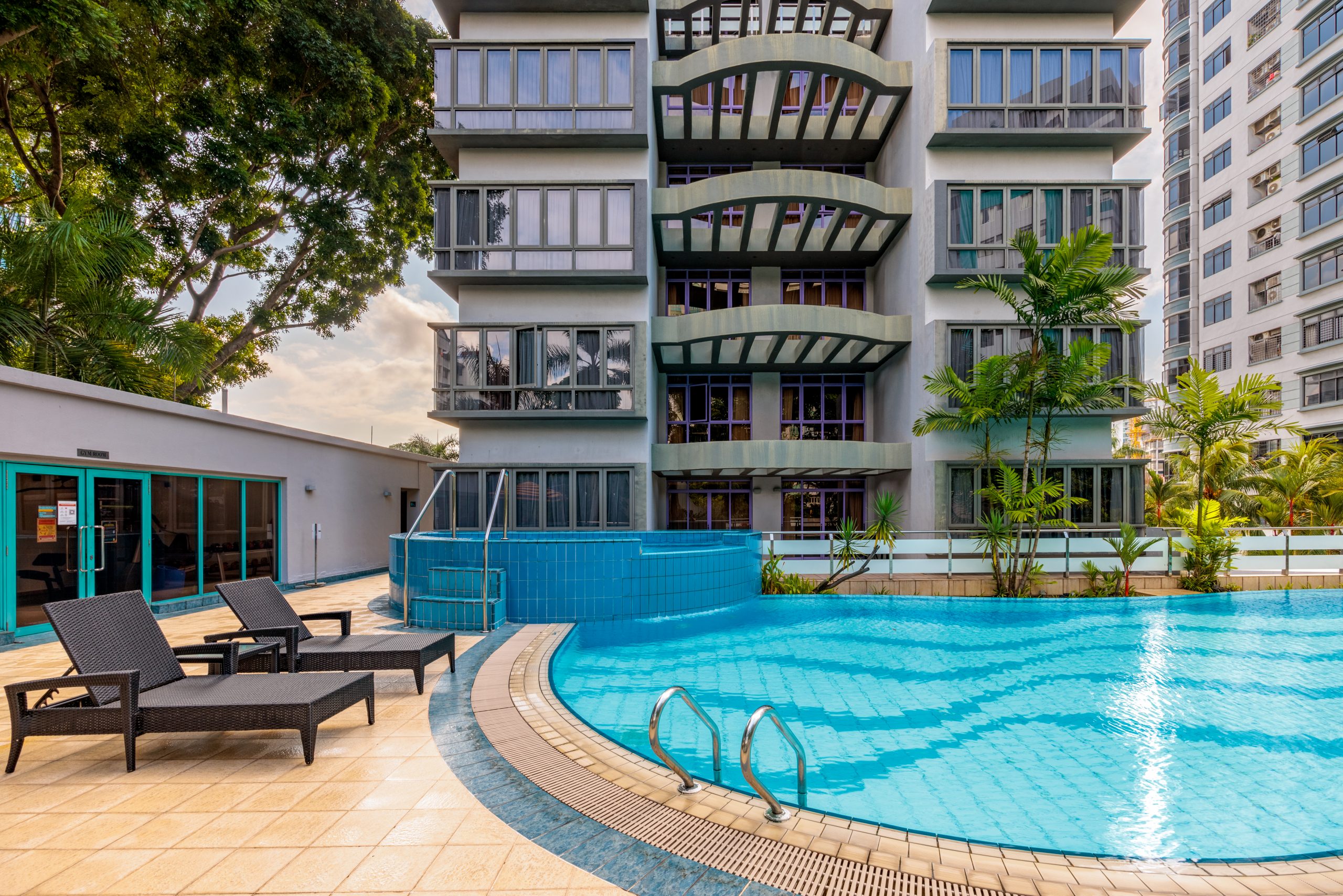 SWIMMING POOL
Take a plunge and relax in our open-air swimming pool on the second level, which is surrounded by lush nature. Allow your muscles to unwind after a long day in our outdoor Jacuzzi.
Open daily from 7a.m. to 10p.m.
GYM
Our compact gym is well equipped for an undisturbed full body workout at the second level.
Improve your cardiovascular health and be a stronger and healthier version of yourself as you live a healthy lifestyle.
Open daily from 7am to 9:30pm.
BBQ PIT
Host your very own backyard party at our outdoor BBQ pit, and whip up a delicious spread for your guests. Enjoy your grilled meal right by the poolside.
*prior booking is required at the front desk.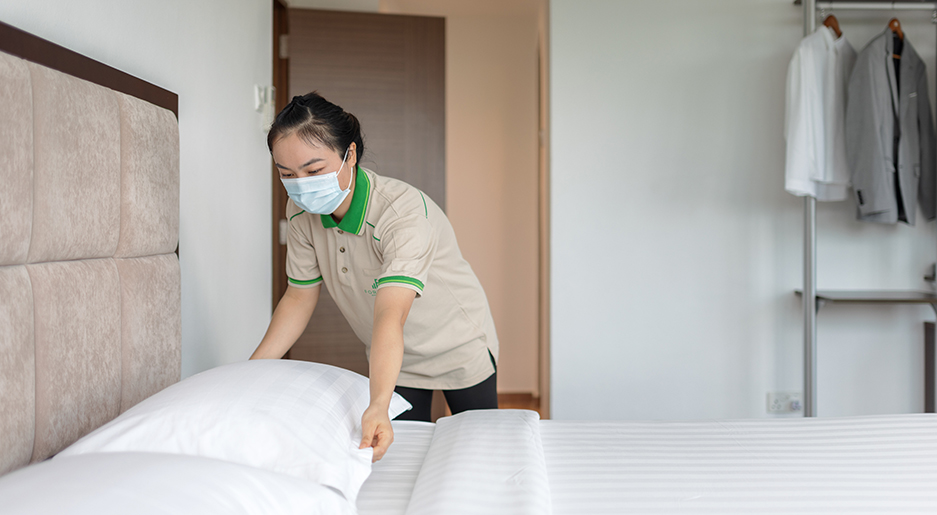 HOUSEKEEPING
Take it easy and let us take care of your apartment, and YOU. Housekeeping is done three times a week (excluding Sunday and public holidays).
Laundry Service
Hate doing laundry? The laundry service we provide will take care of that just for you! (extra charges apply)
Maintenance
Any maintenance concerns you have will be met head-on by our in-house handyman, who will offer creative solutions to your apartment's issues.
PARKING SPACE
We have our onsite complimentary parking space for your car, motorbike, and bicycle.
*extra charges applies for your second car.
Smoking Area
Smoking is not allowed in the room but we have a designated smoking area located at the ground floor for you.