Get the perfect home away from home with our budget-friendly service apartments. Enjoy a comfortable and convenient short-term stay in Singapore's top service apartments.
Fortville Serviced Apartments
Welcomes You Home!
Feel right at home at Fortville Serviced Apartments. Our unique east-side location features excellent connectivity to the airport, Central Business District, lifestyle centers and sports facilities – delivering you the perfect balance of an active lifestyle and workplace accessibility.
The Beauty and Comfort of Fortville Serviced Apartments offers a choice of residence for every need (from studio apartments to a 3-bedroom units), with thrice weekly housekeeping by a close-knit service team that delights, in delighting you. Our minimum lease is one week, and our rates are all-inclusive, covering everything from housekeeping services, in-house maintenance, to electrical bills, Wi-Fi access and cable television.
In addition, our stunning complex offers you the convenience of a swimming pool, an outdoor Jacuzzi and a modern, fully-featured gym. Each room from our studio to our 3 bedroom apartment features complimentary Wi-Fi access, free local calls, a secure electronic safe and a contemporary kitchen with everything you need to make delicious home-cooked meals right in your room.
Fortville is the place to go to if you are looking for a home away from home.
Here's What Our Residents Think Of Their Stay
Amazing service apt. for short and long duration at decent prices. Ideally located near East Coast Park and at a great number of bus lines to reach the center town in no time. The entire crew and management are lovely, super helpful and very accommodating. The premises are kept really clean and the facilities include a nice pool, a gym as well as barbecue pit. Ideal for families too.
Great service. Fortville is definitely my 1st choice whenever I come back to Singapore. Rooms are clean and pricing is reason. Getting transportation to downtown is easy too. Lots of great local food close by!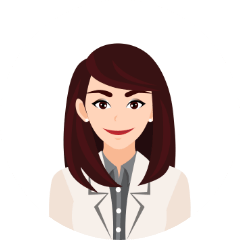 Clean, efficiency, and conveniently located between city center and everything I needed to access while staying in Singapore. Check in and out have been a breeze, service at the property is amazing. While you may not be within walking distance (depending on how well you deal with the Singapore heat)to main restaurants and shops , the property is very well equipped! We would do this again!
Super apartment, well maintained and on site servicing and staff were great too. Also the pool and gym were really good. Often an ad says there are these facilities but in reality they are really poor. Not the case here everything was great. I highly recommend.
Lovely place to stay, very nice and helpful staff – right from Mark , who is property manager to the help staff and finance
Very flexible and accommodating with my travel plans and extensions… would not even think twice to stay there if I am ever back in Singapore
Keep up the good work guys
Mark, thank you very much for keeping me comfortable in my apartment.
Very special thanks to Casey, this lady makes an incredible job. She is always friendly and kind.
I am writing to provide excellent feedback for my housekeeping staff Casey. I reside in a Studio Byte apartment. Casey cleans my room several times a week and is impeccable with her work. I have been very impressed by how respectful and thorough she is when she comes and cleans my apartment and i just want to highlight and reaffirm that she is a valuable member of Fortville Staff.
Great location, close to public transport, renting the push bikes we got to explore so much more of the city. The apartment is clean and a great size for a couple. So handy having a washer and dryer along with a full sized fridge. It's a serviced apartment so you can have to room changed over if needed. The staff are really friendly and happy to help. The bed is really comfortable and the air-cons work a treat. Highly recommend.